Equipment outline
Ohta Seiko can achieve to produce many kinds parts at small numbers with the use of general-purpose equipment and exclusive one combined with accessory devices developed ourselves. Our experienced engineers assemble our production equipment and can repair them ourselves.
As Ohta Group strength, both Japanese and overseas factories have the equivalent equipment and inspection instrument.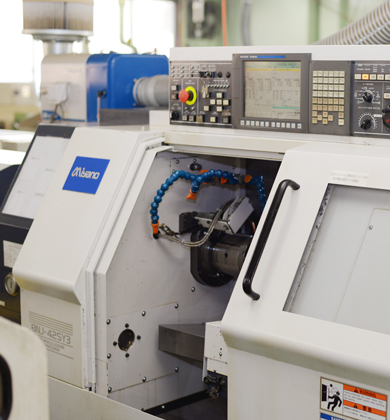 NC automatic lathing machine
Our exclusive technology enables NC automatic lathing equipment to lathe wider range of parts.
The materials include cupper, high-speed steel, stainless steel, aluminum and other special steels.
The current output parts are mainly for motor, vehicle, OA and medical usage and are used for all other areas also.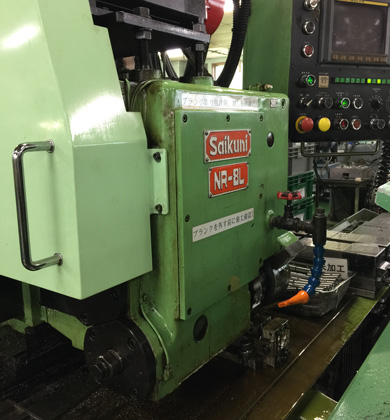 Racking machines
Racking machines are operated with new and old peculiar technologies altogether.
Racking is made-to-order by changing its dimensions accordingly.
We can accept customer-designed racking size, materials and dimensions. Ohta boasts of high reliability by delivering to a major manufacturer of manufacturing equipment.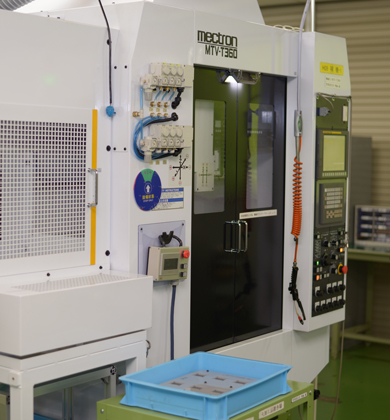 Machining centers
With the state-of-art machine, multi-surface and 5-axis machining centers, we process complicated shape and three dimensions parts in a short delivery period and high accuracy.
Furthermore, we have been conducting less man-power operation as a part of automation.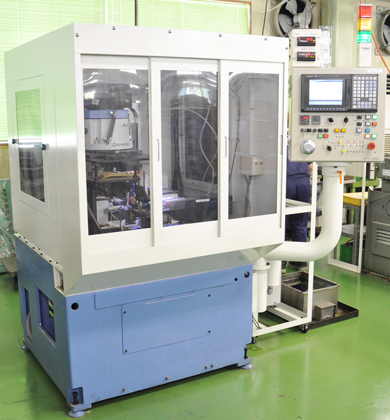 High-speed gear
hobbing machine
SK-D150
Proprietary developed machine can achieve to be eco-friendly.
(Three major features)
Dry-cut, No use of cutting oil makes better workplace.
Reduction of rinsing process can lead better quality.
High-speed spinning can reduce the cost.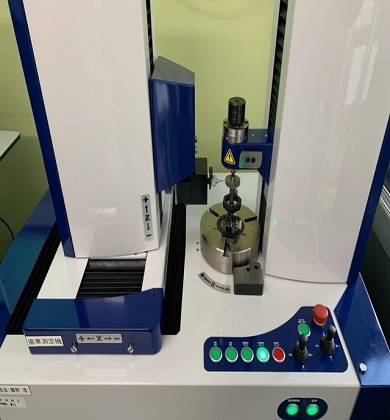 Inspection instruments
Ohta is equipped with the state-of-art instruments and expert measuring skills to satisfy with the customers needs.